St. George
U of T Alumni Association Annual General Meeting – Saturday, June 1
Join us for the U of T Alumni Association (UTAA) Annual General Meeting and Keynote Address. This Flagship event is a highlight of Alumni Reunion and a chance to learn about the UTAA's activities.
Saturday, June 1
11:00 a.m.–12:30 p.m.
Convocation Hall, 31 King's College Circle
Keynote Address
By Mark Kingwell, Professor of Philosophy
University of Toronto
Do Sentient AIs Have Rights?
AI has already stoked fears about surveillance and mass unemployment. Yet the possibility of creating AIs that think and feel—sentient AIs—raises difficult questions. How should we treat them? Do they have legal rights? Do we also pose a threat to them? Prof. Kingwell's talk explores the ethics and politics of sentient AIs.
About Mark Kingwell
Contributing editor, Harper's Magazine, and winner of two National Magazine Awards
Author of several national bestsellers, including Better Living and The World We Want, as well as a recent release, Wish I Were Here, about boredom and technology in the 21st century
Media commentator on political, cultural and aesthetic theory
The event also includes:
The UTAA's AGM (short business meeting)
The presentation of the Carl Mitchell Award for Community Engagement
Sponsored by the University of Toronto Alumni Association. All alumni are welcome.
You're also invited to the Alumni Reunion BBQ
12:30–2:30 p.m., Front Campus. Free.
Registration is required for both events so register today!
UTAA AGM materials will be available in May 2019. Please check back.
AGM Materials:
2019 UTAA AGM Agenda
2018 UTAA AGM Draft Minutes
2019-2020 Proposed Slate of Directors
2018-2019 Draft Financial Statements
2018-2019 UTAA President's Report
Important resources:
UTAA Proxy Form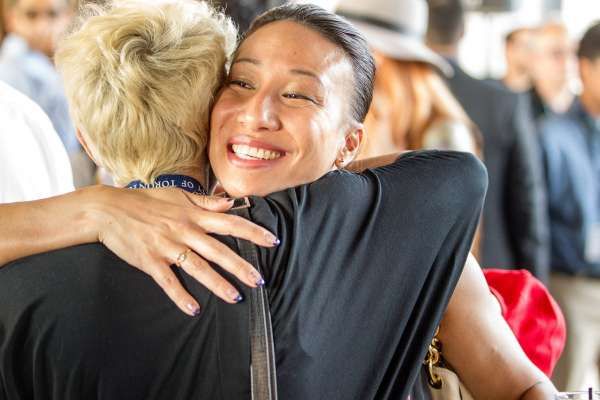 Alumni Reunion
Alumni Reunion
Every year, U of T is proud to honour our alumni. Come reconnect with old friends and make new ones during a weekend of fun events and fascinating lectures.
Visit the website