Greater Toronto Area
Toronto, ON: Finding Tools to Support Ancient Needs - Infant and Young Child Nutrition in a Changing World
Join fellow U of T alumni and friends for a lecture that explores child nutrition in Canada and around the world.
Light Refreshments & Presentation
Q & A to follow
This event is sold out. If you would like to be added to the wait list, please email dua.events@utoronto.ca. 
U of T alumni and friends are invited to a thought-provoking talk by
Professor Daniel Sellen
Director, The Joannah and Brian Lawson Centre for Child Nutrition
Distinguished Professor, Department of Anthropology
Professor, Division of Social and Behavioural Health Sciences, Dalla Lana School of Public Health
Professor, Department of Nutritional Sciences, Faculty of Medicine
Senior Resident Scholar, SickKids Centre for Global Child Health
The landscape of food availability and nutrition has varied immensely throughout human history. But have our nutritional needs, and those of our children, changed as well?
In this talk, Prof. Sellen will discuss the rapidly changing food landscape for today's children both in Canada and around the world. He will review the deep evolutionary basis of breastfeeding and complementary feeding as key human innovations with enduring contemporary value, which provides insights into the need for psycho-social support of mothers and families. He will also discuss how childhood nutrition affects lifelong health and highlight opportunities to apply new communication technologies to support good child nutrition around the world.
Prof. Sellen will close with some suggestions on how parents can best navigate the ever-changing guidelines and best practices in order to raise a healthy child in Toronto today.  
---
Prof. Sellen's presentation is part of an ongoing series of compelling lectures for alumni, hosted at venues across the GTA. U of T in Your Neighbourhood brings the University right into your community. Stay informed, inspired and connected, because together we are boundless.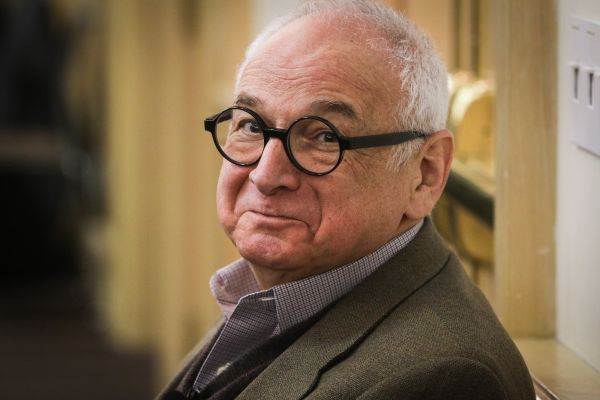 U of T in your Neighbourhood
U of T in your Neighbourhood
U of T's popular lecture series comes to where you live and work in the Greater Toronto Area, from Oakville to Agincourt. Stay informed, get inspired!
More about this lecture series