Tokyo
Tokyo, JP: President's Reception & Presentation
Join fellow U of T alumni and friends for a lecture that explores innovative communication technology.
Reception & Presentation
Q & A to follow
Professor Meric Gertler
President, University of Toronto

cordially invites you to a thought-provoking presentation on 
Enabling Participation Through Access Innovations in Healthcare

by
Professor Tom Chau 
Institute of Biomaterials & Biomedical Engineering
Faculty of Applied Science & Engineering, University of Toronto
Vice President of Research, Holland Bloorview Kids Rehabilitation Hospital
Take a moment to consider what it would be like to be unable to speak, gesture or express your personal preferences, needs or wants. Communication is a fundamental component to human relationships. For many nonverbal individuals with severe disabilities, communication challenges significantly impact their quality of life. This talk will highlight some of the leading-edge research happening at Holland Bloorview - a fully affiliated academic health sciences centre of the University of Toronto - that is breaking down barriers to communication. From devices that detect subtle facial gestures to brain-computer interfaces that decode specific "thoughts," innovative communication technologies are empowering people with severe disabilities to make choices, direct their own care, participate in school and communicate with loved ones.
---
Professor Chau's presentation is part of an ongoing series of compelling lectures for alumni, hosted in cities around the world. U of T Where You Are brings the University right into your community, keeping you informed, inspired and connected.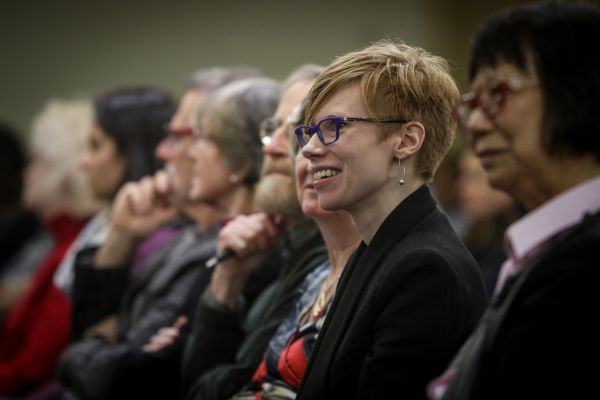 U of T Where You Are
U of T Where You Are
U of T's popular lecture series comes to where you live and work, in cities around the world. Stay informed, get inspired!
More about this lecture series