Singapore
Singapore: President's Reception & Presentation
Join fellow U of T alumni and friends to discuss effective leadership
Reception & Presentation
Q & A to follow
**Please note that Online Registration for this event is now closed. If you would like to attend, please email crystalwm.lo@utoronto.ca**
Professor Meric Gertler 
President, University of Toronto
cordially invites you to a reception for University of Toronto alumni and friends, featuring a special presentation on 
Are we in control of how we lead?
by 
Dr. Soo Min Toh
Associate Professor 
Organizational Behaviour and Human Resource Management
Department of Management
University of Toronto Mississauga
For leaders to be effective, they must adapt to changing circumstances. Dr. Toh will present her research and draw on personal stories that show how leaders' experience can inadvertently hurt their ability to adapt. Her findings reveal that leadership is affected by the cultural, cognitive, and behavioral biases that can cause leaders to fail to adapt as needed. Dr. Toh's research covers expatriate managers, women leaders, and individuals who are hired to lead new teams, and offers solutions to help leaders overcome their biases.

Dr. Soo Min Toh is the Director of the Institute for Management & Innovation, where she leads a trans-disciplinary agenda for research and professional programs focused on innovation and innovation management.

Dr. Toh's research primarily seeks to understand how our natural tendencies to stick with familiar ways of interacting with others and perceiving our environments cause us to miss important opportunities for leadership, cooperation across groups, and building success and well-being for individuals, organizations, and nations. Soo Min's work has been published in premier management and psychology journals, as well as in edited books on international management and careers. Her work is frequently featured in popular media, including the Harvard Business Review, the Financial Times, New York Times, and the Globe & Mail.
Soo Min received her PhD from Texas A&M University, and her Bachelor of Business at the Nanyang Technological University in Singapore.
---
Dr. Toh's presentation is part of an ongoing series of compelling lectures for alumni, hosted in cities around the world. U of T Where You Are brings the University right into your community, keeping you informed, inspired and connected.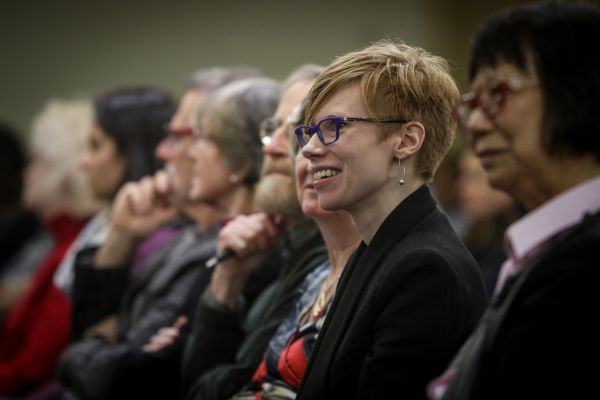 U of T Where You Are
U of T Where You Are
U of T's popular lecture series comes to where you live and work, in cities around the world. Stay informed, get inspired!
More about this lecture series