Shanghai
Shanghai, PRC: Little Liars - How Children's Lies Lead to Better Artificial Intelligence
Join fellow alumni and friends for a lecture on how facial processing and deception research have yielded an astonishing new technology.
Refreshment & Presentation
Q & A to follow
U of T alumni and friends are invited to a thought-provoking presentation by

Professor Kang Lee
Dr. Eric Jackman Institute of Child Study
&
Department of Applied Psychology and Human Development
Ontario Institute for Studies in Education
University of Toronto
What if you had a way to instantly detect, with 85 per cent accuracy, whether or not a person was lying?

For over 20 years, Prof. Kang Lee has devoted his career to understanding human facial processing and deception in children. His research and discoveries have led to the development of a new imaging technology ("Transdermal Optical Imaging") that detects facial blood flow in a human face, and uses this information to model and detect a variety of physiological and psychological states.

His previous work in lie detection in children has already led to legal reforms related to the treatment of child witnesses in the Canadian judicial system. Prof. Lee's work has been featured in various news media outlets such as the CBC, New York Times, BBC and CNN, and his TED talk has garnered over 5.9 million views.

In this talk, Prof. Lee will discuss how his research has led to this ground-breaking technology that offers potential applications in areas from health care and medical research to artificial intelligence.
If you have any questions, please email prudence.ng@utoronto.ca
---
Prof. Lee's presentation is part of an ongoing series of compelling lectures for alumni, hosted in cities around the world. U of T Where You Are brings the University right into your community. Stay informed, inspired and connected, because together we are boundless.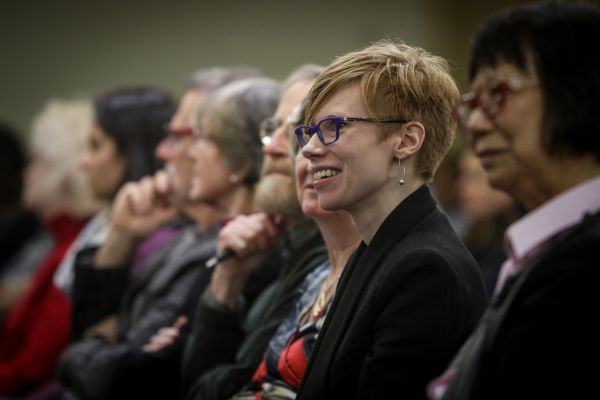 U of T Where You Are
U of T Where You Are
U of T's popular lecture series comes to where you live and work, in cities around the world. Stay informed, get inspired!
More about this lecture series