Ottawa
Ottawa, ON: U of T & Concordia University Alumni and Friends - Reception & Presentation
HOSTED BY THE U OF T ALUMNI NETWORK OF OTTAWA AND CONCORDIA UNIVERSITY ALUMNI ASSOCIATION
**Please note that this event is sold out, and that unfortunately we cannot accept walk-ins.
If you would like to be added to the wait list, please email regional.programs@alumni.utoronto.ca.
Join fellow U of T and Concordia University alumni and friends for a presentation on Leonardo da Vinci, Leonardo da Vinci: 500 Years of Genius. 2019 marks the commemoration of 500 years since the passing of Leonardo da Vinci. A presentation by Dr. Angelo B. Mingarelli (PhD 1979), from Carleton University, will provide a comprehensive look at the life and work of one of history's most fascinating people.
Dr. Angelo B. Mingarelli (PhD 1979) is an award-winning teacher, Professor at the School of Mathematics and Statistics at Carleton University and Chair of the Leonardo Cinquecento Committee at Carleton, where he has been an active teacher and researcher for the past 25 years. Dr. Mingarelli is the author of over 100 scientific articles and six books, two of which are educational and the rest are research oriented monographs. Prior to joining Carleton, he was Professor of Mathematics at the University of Ottawa for 12 years. In addition to learning about Leonardo da Vinci's fascinating life and discoveries, Dr. Mingarelli is interested in creating art for future sentient artificially intelligent beings.
Registration is scheduled to commence at 6:00 pm, followed by opening remarks and presentation at 6:30 pm. Hotel valet parking (18$) or street parking are available.
Refreshments will be served. 
Your alumni representative and event organizer, Julie Polisena (MS 2006), will be there to welcome you. 
If you have any questions about this event, please email regional.programs@alumni.utoronto.ca.
---
This social activity is one of the many diverse events hosted by your local alumni group, bringing U of T right into your community. Stay informed, inspired and connected, because together we are boundless.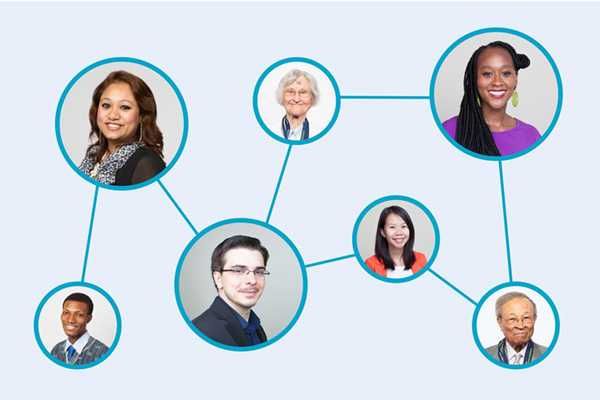 Alumni Networks
Alumni Networks
U of T alumni form an incredible network across more than 190 countries. We can help you stay in touch, enjoy great social experiences, meet interesting, like-minded people, and feed your love of learning. 
Connect with alumni in your community