New York City
New York, NY: President's Reception & Presentation
Join fellow U of T alumni and friends for a lecture that explores ethics in artificial intelligence.
Reception & Presentation
Q & A to follow
Registration is now closed. If you would like to attend this event, please email baileyanne.gandy@utoronto.ca.
Professor Meric Gertler
President, University of Toronto

cordially invites you to a thought-provoking presentation on 
Humans and Artificial Intelligence - What Happens Next?

by
Professor Mark Kingwell 
Department of Philosophy
Faculty of Arts and Science
University of Toronto
Attitudes toward artificial-intelligence technology exhibit familiar ambivalence. Some people are boosters, welcoming the predicted benefits; others find the prospect of non-human intelligence outstripping the human version simply terrifying. This binarism is based on a series of myths and fallacies. After addressing some of these errors, Professor Kingwell will examine the persistent unruliness of human desire, failures of collective action, and the nature of the environment itself. He will conclude with a defence of what he calls 'cyborg environmentalism,' which he suggests frames the correct attitude for emergent conditions of human life.
---
Professor Kingwell's presentation is part of an ongoing series of compelling lectures for alumni, hosted in cities around the world. U of T Where You Are brings the University right into your community, keeping you informed, inspired and connected.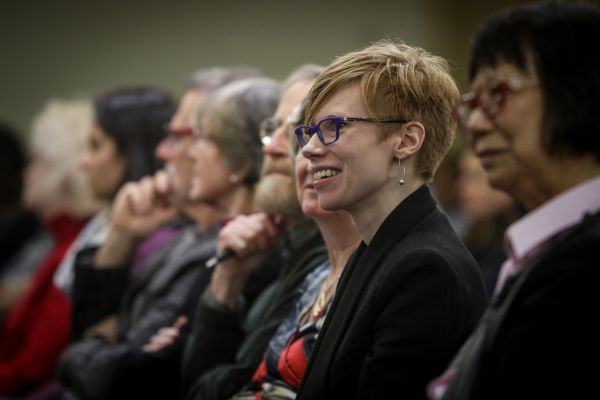 U of T Where You Are
U of T Where You Are
U of T's popular lecture series comes to where you live and work, in cities around the world. Stay informed, get inspired!
More about this lecture series