Montreal
Montreal, QC: Is the Public at Risk? Stress, Trauma and Decision-Making
Join fellow U of T alumni and friends for a lecture that explores the impact of workplace trauma decision-making.
Dinner & Presentation
Q & A to follow
Registration is now closed. If you would like to attend this event, please email dua.events@utoronto.ca.
U of T alumni and friends are invited to a dinner and thought-provoking presentation by

Professor Cheryl Regehr
Vice-President and Provost, University of Toronto
Professor, Faculty of Social Work
Cross-appointed Faculty Member, Faculty of Law
Member, Institute for Medical Science
Emergency service professionals such as paramedics, police officers, and child protection workers work in high-stress environments where they are consistently exposed to the suffering of others, and where they are confronted with threats to their own safety.
Fittingly, society has recently focused attention on the impact of trauma exposure and chronic stress on workers, and in particular members of high-risk professions. Several jurisdictions in Canada have introduced workers' compensation legislation to address these effects and protect individuals in high-risk professions. This legislation has presumed that the post-traumatic stress symptoms experienced by these individuals are a result of their employment.
Caring for those who serve the public is vital. But research has not fully understood the flip side of this assumption – the impact of workplace trauma exposure on decision-making in high-stress, high-stakes situations. Professor Cheryl Regehr's research, therefore, investigates the question: In light of the stress and trauma exposure that is inherent in emergency service professions, is the public at risk?
---
Prof. Regehr's presentation is part of an ongoing series of compelling lectures for alumni, hosted in cities around the world. U of T Where You Are brings the university right into your community. Stay informed, inspired and connected, because together we are boundless.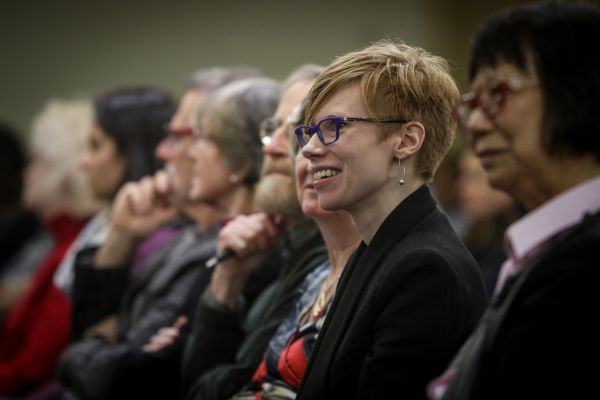 U of T Where You Are
U of T Where You Are
U of T's popular lecture series comes to where you live and work, in cities around the world. Stay informed, get inspired!
More about this lecture series