Mississauga
(Mississauga, ON): Own the podium: Delivering presentations with impact
Join U of T alumni and friends for a talk on how to deliver presentations with confidence.
Refreshments & Presentation
Q&A to follow
Own the podium: Delivering presentations with impact by
Claire Carver-Dias (BA 2002 UTM)
Communications coach and Olympic medalist
Claire Carver-Dias works with executives, and Olympians-turned-speakers, to help them develop and deliver their messages with authenticity, confidence and competence.
At this Backpack to Briefcase session, learn how thoughtfully prepare a presentation and deliver it in such a way to inspire, inform or challenge your audience.
We will be live-streaming this talk for anyone who cannot attend in-person. Please click on the "Register" button to sign up and we will send out the link a few days before the event.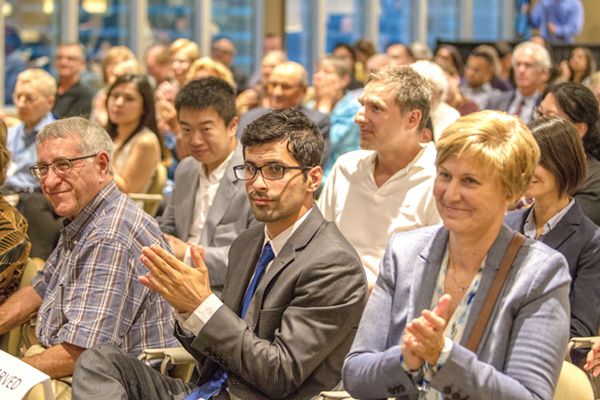 Lectures & Courses
Lectures & Courses
The University of Toronto is full of brilliant minds engaging with ideas that are transforming our world. Be part of this community of discovery.
 
Explore Nine Types of Lectures at U of T