Ireland: Virtual Alumni Lecture - N95 Respirator Reprocessing
Join fellow alumni to learn more from U of T alum, Dr. Gregory and his approach to N95 Respirator Reprocessing at Sick Kids Hospital
Join us for Dr. Gregor Borschel's (PGMT '06) lecture, N95 Respirator Reprocessing and then stay tuned afterwards for a live Q&A. This event is hosted by the U of T Alumni Network of Ireland but is open to all alumni.
Your alumni representatives, Maria Gallo (BA (Hons) '98, SMC) and Aren Mnatzakanian (BSc (Hons) '19, SMC) will be there to virtually welcome you.
N95 Respirator Reprocessing
Unprecedented demand for N95 respirators during the coronavirus disease 2019 (COVID-19) pandemic has led to a global shortage of these masks. Dr. Borschel and his team validated a rapidly applicable, low-cost decontamination protocol in compliance with regulatory standards to enable the safe reuse of N95 respirators.
If you have any questions about this event you can email regional.programs@alumni.utoronto.ca 
---
Dr. Gregory Borschel - Bio
Dr. Borschel is the Chief of Plastic Surgery at Riley Hospital for Children. His practice focuses on pediatric nerve injuries, corneal neurotization, facial paralysis, congenital hand surgery, and microvascular reconstruction. His research laboratory develops treatments for nerve injuries and improving patient outcomes. He works with neuroscientists, engineers, and doctors around the world to improve treatments for patients with these conditions. Dr. Borschel graduated from the Johns Hopkins University School of Medicine in 1997 and completed a residency in Plastic and Reconstructive Surgery at the University of Michigan in 2005. He completed a two-year postdoctoral research fellowship in neuromuscular tissue engineering at the University of Michigan, and a fellowship in Pediatric Plastic and Reconstructive Surgery at the Hospital for Sick Children in Toronto, Canada. 
Dr. Borschel was elected President of the American Society for Peripheral Nerve for 2021 and was reappointed President for 2022 due to the COVID-19 pandemic. He was elected Chair of the Plastic Surgery Research Council for 2020 and was appointed Chair for an unprecedented second term for 2022.

In 2007 he was the recipient of the American Association of Plastic Surgeons Academic Scholar Award. He was also awarded the C. James Carrico Faculty Research Award by the American College of Surgeons in 2009. In 2014 he was awarded the University of Toronto Department of Surgery George Armstrong Peters Prize "for outstanding academic productivity in research, the highest honour that the Department can bestow upon a young surgeon."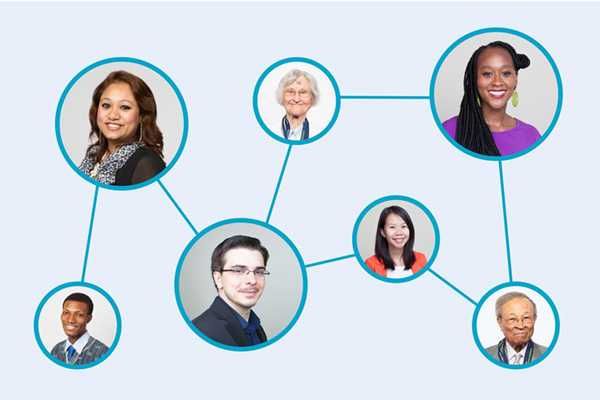 Alumni Networks
Alumni Networks
U of T alumni form an incredible network across more than 190 countries. We can help you stay in touch, enjoy great social experiences, meet interesting, like-minded people, and feed your love of learning. 
Connect with alumni in your community