Hong Kong
Hong Kong, SAR: U of T Entrepreneurs in Hong Kong
HOSTED BY THE TOR-ENT and THE UNIVERSITY OF TORONTO ALUMNI ASSOCIATION (HONG KONG)
U of T alumni and friends are invited to an event featuring U of T entrepreneurs in Hong Kong.
The evening will consist of networking and a sharing as founders and investors in the current market in AI, fintech, logistics, gaming and edtech, featuring the following U of T alumni:
Vince Chan (BCom 1995), Co-Founder, Chicago Booth Angels Network
Michelle Ip (SMC alum), CEO and Co-Founder of Sugar
Keizac Lee (HBA 2016), Portfolio Manager at Kowloon Nights
Sheldon Li (BSc 2009), Co-Founder Zhenhub, Buyand Ship.today and Pakpobox, Banch8
Moderated by:
Andrew Chen (HBA 2008), Managing Partner, Arion Ventures
Stephanie Lau  (HBSc 2014), Co-founder for Women in Tech HK
Registration is on a first-come, first-served basis.
The UTAA(HK) is supporting the University of Toronto (Hong Kong) Foundation Matching Fund Campaign at this event. Participants are welcome to make a donation to University of Toronto (HK) Foundation. A tax deductible receipt will be issued for donations of HK$100 or more.
If you have any questions, please email ask@utoronto.com.hk
---
This panel discussion is one of the many diverse events hosted by your local alumni group, bringing U of T right into your community. Stay informed, inspired and connected, because together we are boundless.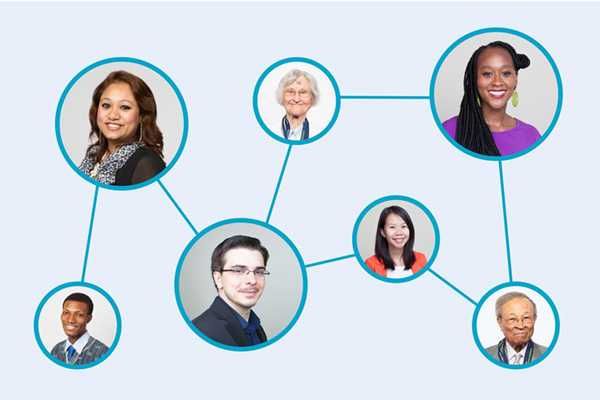 Alumni Networks
Alumni Networks
U of T alumni form an incredible network across more than 190 countries. We can help you stay in touch, enjoy great social experiences, meet interesting, like-minded people, and feed your love of learning. 
Connect with alumni in your community