Hong Kong
Hong Kong: Interventional Genomics - A New Era on the Horizon
Join fellow U of T alumni and friends for a lecture that explores the future of genomics.
Reception & Presentation
Q & A to follow
David Palmer
Vice-President, Advancement
University of Toronto

cordially invites you to a thought-provoking presentation by

Professor Ronald Cohn
Department of Paediatrics and Molecular Genetics
Faculty of Medicine  
University of Toronto
A powerful tool for editing genomes has arisen as a frontrunner for efficient genome engineering. Clustered regularly interspaced short palindromic repeat (CRISPR) allows researchers to alter DNA sequences, treating and preventing the spread of diseases. However, the potentially broad therapeutic implications are largely unexplored.
In this talk, Professor Cohn will highlight some of the therapeutic opportunities that CRISPR holds for the future. He will also discuss the ethical challenges that this gene-revolutionary technology holds.
---
Prof. Cohn's presentation is part of an ongoing series of compelling lectures for alumni, hosted in cities around the world. U of T Where You Are brings the university right into your community. Stay informed, inspired and connected, because together we are boundless.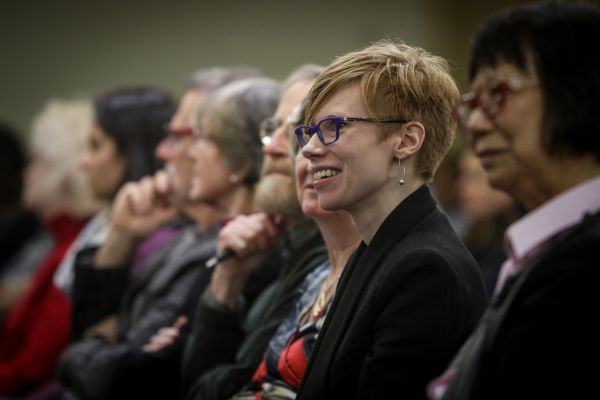 U of T Where You Are
U of T Where You Are
U of T's popular lecture series comes to where you live and work, in cities around the world. Stay informed, get inspired!
More about this lecture series