St. George
The Great War's Aftermath: University of Toronto and the Canadian Context
Join us for a special free lecture on how the First World War changed Canada.
Join us for two lecture presentations on how the First World War affected Canadian society, featuring:
Distinguished University Professor Jonathan F. W. Vance, The University of Western Ontario.
Richard Fiennes-Clinton, Toronto historian and member of the Soldiers' Tower Committee
Admission is free but seating is limited. RSVP (acceptances only) by April 29 to Kathy Parks at 416-978-3485, soldiers.tower@utoronto.ca.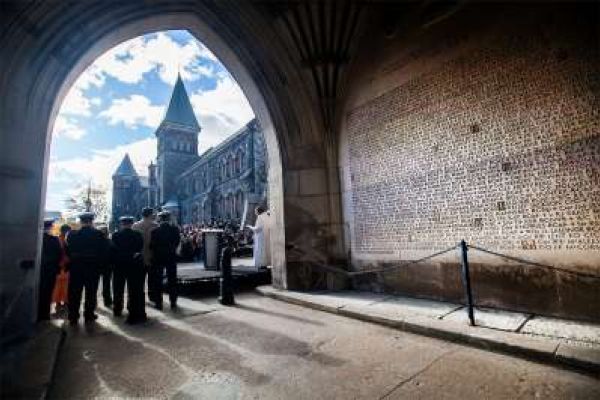 The Soldiers' Tower
The Soldiers' Tower
Through services of remembrance, historical artifacts and records, and the evocative music of the carillon, the University of Toronto's war memorial provides a focal point for us to honour the sacrifices of the U of T community.
Explore events, history and more