Faculty of Applied Science & Engineering | St. George
From Engineer to Aliebn: A chat with pop culture phenom Jonny Sun
You are invited to a thought-provoking and inspiring talk by author and pop culture phenom Jonathan Sun (EngSci 1T1 + PEY), best known by his Twitter alias: "jomny sun, aliebn confuesed abot humamn lamgauge."
Find out why Time magazine selected Sun as one of the "25 Most Influential People on the Internet."
Sun will discuss how his short-form writing project on Twitter became a critically acclaimed book and how his time at U of T Engineering was formative to his creative and personal development.
A book signing and sale will follow the talk!
Special reception for U of T Engineering alumni
Join Jonny Sun for a special pre-event reception from 5:30-6:30 p.m. in the Galbraith Building (GB 202). It's $10 for the reception and event; $25 for the reception, event and one copy of "everyone's a aliebn when ur a aliebn too." Light refreshments will be provided. Register here.
About Jonathan Sun:
Jonathan Sun is the author behind the Twitter handle @jonnysun and everyone's a aliebn when ur a aliebn too (HarperPerennial, 2017). When he isn't tweeting, he is an engineer, architect, designer, artist, playwright and comedy writer. He is currently a doctoral student at the Massachusetts Institute of Technology (MIT), a fellow at the Berkman Klein Center for Internet Society at Harvard, and a creative researcher at the Harvard metaLAB, where he studies social media and online community.
As a playwright, Sun's work has been performed at the Yale School of Drama, Factory Theatre in Toronto, Hart House Theatre, Theatre Lab in Toronto, and the University of Toronto Drama Festival (where he received the President's Award for Best Production). As an artist and illustrator, his work has been commissioned by the New Haven ArtSpace, and exhibited at MIT, the Yale School of Architecture, and the University of Toronto. He is the creator of @tinycarebot and the co-creator of the MIT Humor Series. His comedic work has appeared on NPR and in Time magazine, BuzzFeed, Playboy, GQ, and McSweeney's.
In June 2017, he was profiled in New York Times Magazine and named one of Time magazine's "25 Most Influential People on the Internet." His personal work can be found at jonathan-sun.com.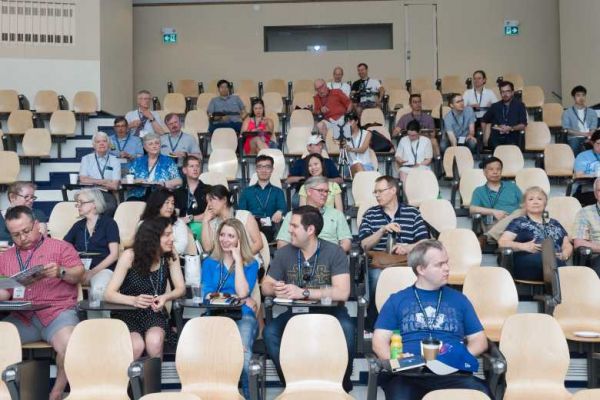 Shared Interest
Shared Interest
U of T alumni have started an array of social groups to explore shared passions and connect our grads with others.
Explore alumni groups