Edmonton
Edmonton, AB: Drug Discovery in Academia
Join fellow U of T alumni and friends for a lecture that explores the development of new drug molecules to fight cancer.
Dinner & Presentation
Q & A to follow
Registration is now closed. If you would like to attend, please email dua.events@utoronto.ca. 
Barbara Dick
Assistant Vice-President, Alumni Relations
University of Toronto

cordially invites you to a dinner and thought-provoking presentation by

Professor Patrick Gunning
Canada Research Chair in Medicinal Chemistry
Department of Chemical & Physical Sciences, University of Toronto Mississauga  
Professor Gunning will describe the seemingly insurmountable challenges that he and his drug discovery team face in developing new drug molecules to fight the most rare and lethal of human cancers, including glioblastoma (brain cancer) and acute myeloid leukemia (blood cancer).
From navigating the obstacles of the human body to the complexities of creating molecules that target cancer-promoting proteins, Professor Gunning breaks down the drug development process to show how hard work—and a bit of luck—can lead to new, less toxic drugs for clinical trials.
---
Prof. Gunning's presentation is part of an ongoing series of compelling lectures for alumni, hosted in cities around the world. U of T Where You Are brings the university right into your community. Stay informed, inspired and connected, because together we are boundless.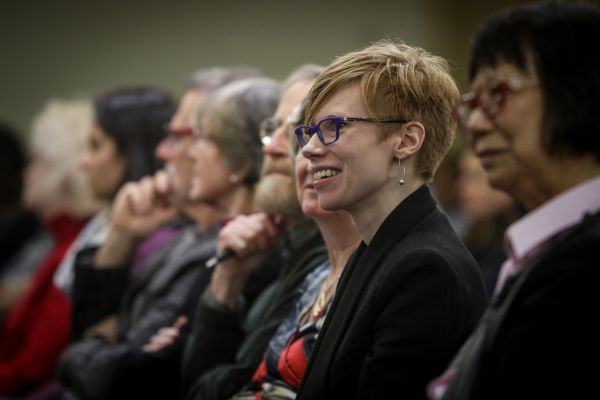 U of T Where You Are
U of T Where You Are
U of T's popular lecture series comes to where you live and work, in cities around the world. Stay informed, get inspired!
More about this lecture series