Chicago
Chicago, IL: Frequency Festival - Martin Arnold, Joshua Abrams & Friends Performance
HOSTED BY THE CONSULATE GENERAL OF CANADA IN CHICAGO AND THE MUSEUM OF CONTEMPORARY ART
U of T alumni and friends are invited to a performance by Toronto-based composer and performer, Martin Arnold, and Chicago native, Joshua Abrams and friends during this year's Frequency Festival at the Museum of Contemporary Art. 
Martin Arnold presents a new work, "Sheath and Knife," written for himself and Joshua Abrams with cornetist, Josh Berman, and vibraphonist, Jason Adasiewicz. Martin will also be performing two of his existing solo works for voice/melodica gating recordings, "Fergus" and "Willie O'WInsbury."
This event is free with museum admission (admission is free on Tuesdays for Illinois residents). 
For more information about the performance, please click the button on the right or here. If you have any questions about the event you can also email your alumni representative, Alvin Chin (PhD CS 2009)), at alvin.chin@utoronto.ca.
---
This performance is one of the many diverse events bringing U of T right into your community. Stay informed, inspired and connected, because together we are boundless.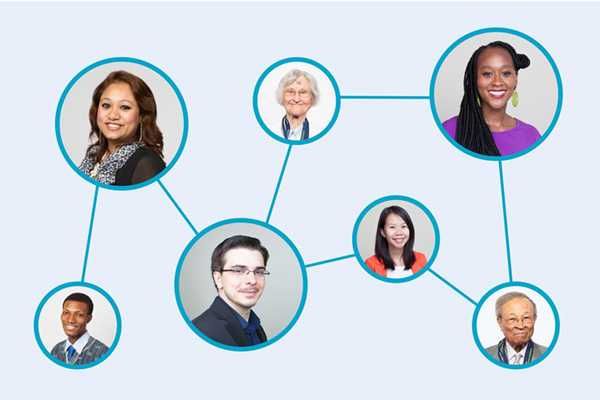 Alumni Networks
Alumni Networks
U of T alumni form an incredible network across more than 190 countries. We can help you stay in touch, enjoy great social experiences, meet interesting, like-minded people, and feed your love of learning. 
Connect with alumni in your community