Insurance services for U of T alumni
Insurance services for U of T alumni
Life after the University of Toronto can lead to many new experiences—starting a family, buying a home, launching a business and, eventually, retirement. How will you safeguard yourself and the ones you love, and maintain your quality of life?
The right insurance can help you protect what you value most, and U of T affinity partners offer great coverage at competitive rates. And helping yourself also helps the University: a portion of all proceeds raised by alumni insurance policies goes towards supporting programs and initiatives for students and alumni.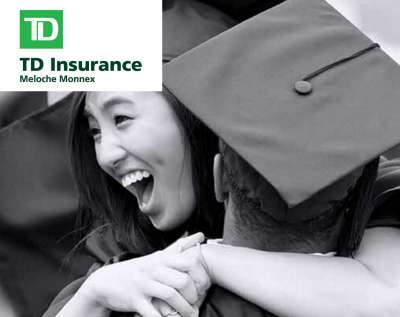 HOME AND AUTO INSURANCE THROUGH TD Insurance
As a University of Toronto graduate, you have privileged access to the TD Insurance Meloche Monnex program, which provides savings through lower preferred insurance rates and has been serving alumni like you for 65 years. This program contributes to the University of Toronto every year, so while you benefit from savings, you will also be supporting your alma mater.
Take advantage of your group privileges: You could save $415 or more when you combine your home and auto insurance with TD Insurance.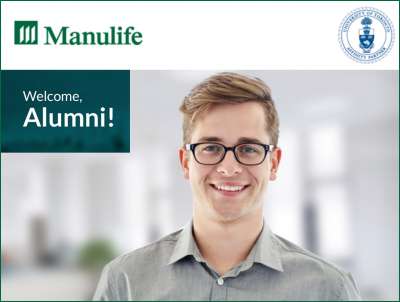 LIFE, HEALTH AND DISABILITY INSURANCE THROUGH MANULIFE
When it comes to safeguarding what matters most, you want to get it right. So it's worth considering the University of Toronto Alumni Plan with Manulife, which offers low rates on term life, disability, personal accident and health and dental insurance for you and your family.
Whether you're looking for insurance or want to supplement your existing coverage, this plan could be right for you.