Stay connected with what's happening in the U of T senior alumni community!
Senior Alumni News is a quarterly newsletter that keeps you up to date with the activities of U of T's Senior Alumni Association – events, volunteer opportunities and more.
To view the newsletter (PDF), you may need to download Adobe Reader.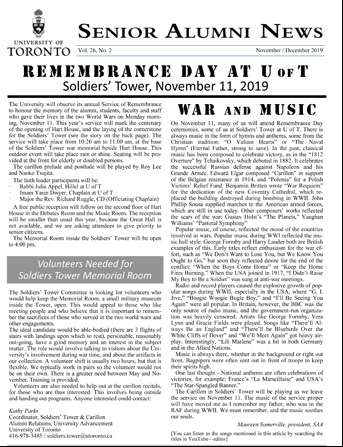 Read the latest copy of the SAA newsletter
Read past issues of Senior Alumni News