The UTAA operates through a Board of Directors comprised of 14 directors, two of whom are ex-officio members.
Matthew Chapman,
(MBA 2000 Rotman School of Management) Partner, TorQuest Partners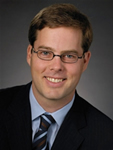 Matt Chapman is a partner at TorQuest Partners, a private equity firm in Toronto. Prior to joining TorQuest, he was the senior vice-president of operations at Workbrain Corporation, one of Canada's leading enterprise software companies. Workbrain was acquired by Infor Global Solutions in June 2007. Prior to its acquisition, Workbrain was ranked second on the Canadian Technology Fast 50 List and was awarded the Deloitte Fast 50 Leadership Award for Software.
Matt joined Workbrain in 2000 as director of finance, was appointed chief financial officer in 2003, and was appointed senior vice-president of operations in 2006. Prior to Workbrain, Matt worked in investment banking at RBC Capital Markets.
He currently serves as a director of TorQuest portfolio company Pinova Holdings, Inc. and is also a director of Matchpoint Asia Fund Limited and Dayforce LLC.
Matt served as Treasurer of the UTAA from 2009-2011 and has also served on several Awards of Excellence selection committees. In addition to his U of T degree, he holds a BSc and MSc from McGill University. He resides in Toronto.
Françoise Ko,(BSc 1997 St. Michael's College, MSc 2001, PhD 2006 Pharmacology) Project Manager, St. Michaels's Hospital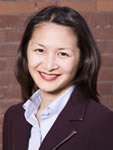 Fraançoise Ko is a Project Manager at St. Michael's Hospital Li Ka Shing Knowledge Institute while continuing to be an active volunteer at the University of Toronto where she serves as Vice-President, Governance UTAA and the Chair of the College of Electors. She is also an Executive Committee member of the Visionaries program of the Canadian Stage Company as well as an assessor of scholarship applications to the Canadian Merit Scholarship Foundation.
Prior to her work at St. Michael's Hospital, she was a healthcare consultant, where she spent three years on health policy initiatives and corporate strategies. She received her Ph.D. from U of T in 2006, in Pharmacology. During this period, she was an elected graduate student member of the Governing Council (Life and Physical Sciences constituency) and was involved in governance for four years.
With over a decade of service to governance at U of T, she has been a member of numerous boards and committees including: Business Board, Executive Committee, University Affairs Board, and the Honorary Degree Committee. She was the recipient of the Gordon Cressy Student Leadership Award and Adel Sedra Distinguished Graduate Student Award from U of T, and enjoys mentoring. She resides in Toronto.
Eric Brock,
Treasurer (BA 1997 VIC)Chief Operating Officer, Commercial Banking, HSBC Bank Canada
Eric Brock is currently Chief Operating Officer, Commercial Banking with HSBC Bank Canada and has spent 13 years in the financial services industry. He was a former student Governor and continued his University involvement serving as an alumni representative on various Governing Council boards and committees post-graduation. Eric served as a former UTAA Board member, has served on several Awards of Excellence selection committees and has received an Arbor Award in recognition of his volunteer contributions to the University. Eric also holds an MBA from York University's Schulich School of Business. He and his wife live in Toronto with their 3 year-old son.
Lenna Bradburn has enjoyed a unique career spanning policing, government administration and gaming. She began her career as a police constable in Toronto. In 1994, Lenna became Canada's first female Chief of Police serving the City of Guelph. Following six years as Chief of Police, her career stops have included director of Complaint Services, Ombudsman of Ontario; executive director of the Municipal Licensing and Standards Division, City of Toronto; senior vice-president, Office of Player Protection, Ontario Lottery & Gaming Corporation; and vice-president, Operational Services, Borealis Infrastructure.
Lenna was honoured as one of Canada's Top 40 Under 40 and, in 2006, was named as one of Canada's Top 100 Most Powerful Women. She resides in Oakville
Kai Chan,
(BSc 1999 Trinity) Senior Consultant, Prime Minister's Office, United Arab Emirates
Kai Chan is a senior consultant in the Prime Minister's Office of the United Arab Emirates (UAE) where he works on competitiveness strategy. Kai took on this role in September 2011 and assists in the development and implementation of economic and social policies that will boost the country's international edge. For the past four years he was an associate and economist at FG Companies, a boutique advisory and investments firm in Manhattan. Before his time in New York he was a consultant at Oliver Wyman, based in their Singapore office, where he worked on financial services engagements in Asia and Europe.
Kai served as one of the alumni representatives in New York City during his tenure in the Big Apple, organizing and hosting events for U of T alumni. He has also helped with recruitment events in New York, speaking to applicants and their families about his experience at the U of T. In addition to being a volunteer for the university, he also worked at U of T as a teaching assistant, research assistant and lecturer from 1998-2002.
In addition to his U of T degree, Kai also holds a PhD in economics from Princeton University. Kai provides an international perspective to the board and is a voice for the large number of U of T's alumni who live outside of Canada. He grew up in Toronto but currently resides in Dubai, UAE.
Sara Dolcetti,
(BASc 2009 Engineering) Associate, Boston Consulting Group
Sara is an associate with the Boston Consulting Group (BCG). At U of T she graduated first in her class as a Wilson Medalist, and has been involved in university affairs both during and since graduation most recently as a board member of the Faculty of Applied Science and Engineering and Teaching Methods and Resource Council and as a continued advisor for non-profit volunteer groups within the University of Toronto Consulting Association. During her studies she spearheaded and lead several organizations and initiatives as vice president of the Canadian Federation of Engineering Students, the Industrial Engineering Club and as president of the University of Toronto Volunteer Consulting Group.
Sara is also actively involved within the Toronto community helping in community development, education, social innovation and public policy change.
Peng Fu,
(BSc 1999VIC) Senior Counsel, Dri Capital Inc.
Peng is Vice President and Senior Counsel at DRI Capital, a life sciences-focused private equity firm in Toronto, where he advises on matters relating to royalty monetization and investment management. Prior to joining DRI, he was Director and Senior Counsel at Amgen, a leading global biopharmaceutical company, where he was responsible for the legal affairs of the company's Canadian affiliate and served as a member of the Canadian senior management team. Peng began his career in private practice in Toronto, first at Gilbert's LLP, an advocacy boutique, and then as a member of the life sciences and intellectual property practices of Torys LLP, an international business law firm.
Peng is serving as an alumni member of the Academic Board and the Planning and Budget Committee of the Governing Council for the 2012/2013 term.
Peng obtained his law degree from Queen's University in 2003. He resides in Toronto.
Cindy Ross Pedersen,
(BCom 1981 University of Toronto Mississauga) Strategic Volunteer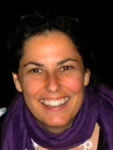 Cindy Ross Pedersen is a former Web Goddess and an Internet pioneer with a history of capitalizing on technological innovations. She is a business builder with over 20 years experience in entrepreneurial companies.
After selling her successful ebiz firm in 2006, Cindy realigned her focus to supporting nonprofit organizations domestically and abroad. She donates 1,000 hours of strategic consulting a year, mentors students and new entrepreneurs and stays culturally connected with her city – Toronto. She is developing new models for high impact volunteerism for the Boomer generation.
At the University of Toronto, in addition to her work at UTAA, Cindy supports students and graduates through formal and informal mentorship, hosting the Dinner with 12 Strangers and Centre for International Experience's Holiday Host programs, and keynoting at events such as Backpack to Briefcase.
Luke Pollard,
Vice President, Governance
(BA 1982 VIC) Country Lead, MasterCard Advisors Consulting Services, MasterCard Worldwide
Luke Pollard is the Country Lead for MasterCard Advisors Consulting Services, part of MasterCard Worldwide, based in Toronto. Luke leads a team of consultants who solve strategic, marketing and operational problems for MasterCard issuing banks and credit unions across Canada.
Throughout his career, Luke has held increasingly senior positions in marketing and advertising, financial services, and loyalty, having worked at American Express Canada, Pepsi, Foote, Cone & Belding Advertising (Canada and Europe) and LoyaltyOne (Air Miles). Luke is a past president of the Vic Alumni Association and a past member of the Victoria University Board of Regents and he currently sits on the board of The Fort York Food Bank in downtown Toronto. Luke lives in Cabbagetown, Toronto.
Raymond Rupert,
(MD 1972 Medicine, MBA 1985 Rotman School of Management) Founder and Medical Director, Rupert Case Management Inc.
Raymond Rupert is the founder and medical director of Rupert Case Management Inc. (RCM) and an expert in real time medical intervention and in innovation in health service delivery. He advises corporate clients on workplace health issues and corporate strategy related to health service delivery. Among these clients are Costco pharmacies, Loblaws pharmacies, Quality Health, Bayshore Home Health, RCMP, Mercedes Benz and Pear Healthcare Services.
Since the early 1990's, RCM has focused on the case management, care co-ordination and advocacy for clients with complex and very complex health problems. RCM advises clients located anywhere using high impact teams, collaborative care models and state of the art information technology solutions.
Raymond has been extensively involved with the university as an alumni volunteer. He has participated in the mentorship program at New College for nine years and received an Arbor Award in 2009 recognizing his work in this area. He has also mentored medical students as part of LIME (leadership in medical elective), served as an academic presenter for this group, and has presented for marketing programs at the Rotman business school. He is involved in the proposed Centre of Excellence in Clinical Complexity at St. Michael's Hospital, and has served as a co-host for U of T's Dinner with 12 Strangers program.
Rudi Vezér,
Secretary
(BA 1972 University of Toronto Mississauga) Legal Adviser, Public Accountants Council for the Province of Ontario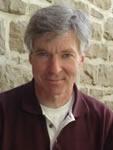 Rudi Vezér (LLB 1975 University of Windsor) was called to the Bar in 1977. He practiced law in London, Ontario until 1979 and thereafter became a corporate lawyer representing Sears Canada Inc., the largest publicly traded Canadian multi-channel retail organization with annual revenues in excess of CDN $6 billion and an employee population of over 37,000.
As Chief Legal Officer and Secretary to the Board of Directors of Sears Canada Inc., he was also responsible for corporate communications and community and government relations. He is past secretary-treasurer and president of the Association of Canadian General Counsel and a former director of the Canadian Chamber of Commerce.
In addition to his practice, he has been active in providing pro bono services and legal education to numerous charitable and non-profit organizations. He is secretary and member of the board of directors of the Sir Edmund Hillary Foundation of Canada, an organization engaged in fundraising to help improve the lives of the Sherpa people in Nepal through contributions in the areas of literacy programs, medical services, reforestation, and the education and training of medical doctors. In 2002, he was the recipient of the Queen's Golden Jubilee award recognizing his contributions to Canada. He resides in Toronto.